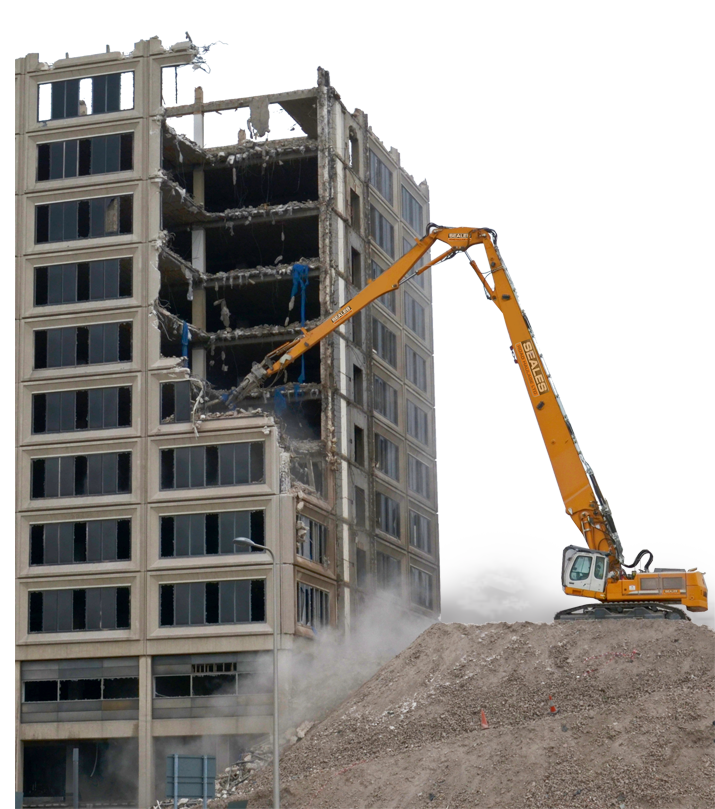 At Seales we provide demolition services across London, Essex & Kent, including controlled demolition services and soft strip demolition services. We work closely with our clients to meet their specific requirements. Our demolition team are fully trained individuals with specialist equipment to carry out your demolition project.
We have worked with County, District and Borough Councils, schools and various Government Departments and Health Authorities.
Associated Demolition Services
Associated demolition services include asbestos removal services and more across London, Essex & Kent. We work with small residential demolition projects to extensive commercial demolition projects. Our demolition services are completed in a safe and efficient manner with correct document and extensive risk assessments carried out on every demolition project. Our demolition team in London, Essex & Kent are fully trained and adhere to health and safety regulations.
For demolition contractors call the demolition specialists in London, Essex & Kent on 01708 863 110 or simply complete the contact form on the website for a fast and affordable quote on your demolition project.